Miranda! and other stuff
Good news!! My favorite Argentine band Miranda! played a show here in Buenos Aires on August 9 and thankfully Tasha and I were able to make it! It was probably the funnest concert I've been to in a long time. So great, in fact, that Tasha and I had to buy t-shirts to commemorate the profound experience that was seeing Miranda! live.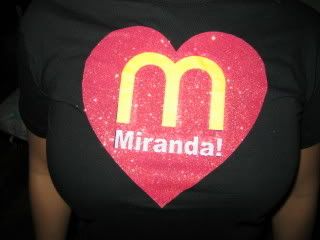 Tasha modeling the t-shirt. It's one of those obnoxious sparkle t-shirts that leaves a trail of glitter wherever you go. ¡Fantastic!

My friend Mariano and I finally caught up for lunch after several weeks. He's a busy Argentino, working all day and going to school at night. Sounds familiar...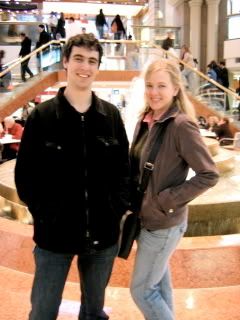 Mariano y yo en Galerias Pacifico. It's an expensive mall similar to Westlake in Seattle, but with a much better food court.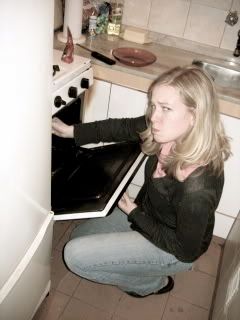 Somehow I keep ending up cooking stuff. This has got to stop.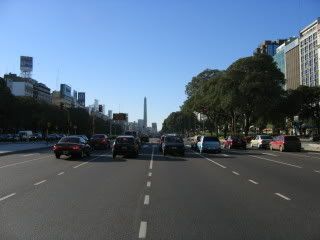 Avenida 9 de julio. This is the widest avenue in the world, sometimes taking three traffic rotations in order to cross it. Too wide to capture in one angle with my camera.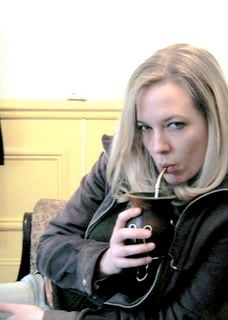 I really love the yerba mate.